Solar Streetlights
Streetlights are not only a vital necessity for security and safety in a community but also provide a sense of well-being and progress.
As streetlights consume so much energy that eats much of the budget of the community, there is a growing demand for the usage of energy-efficient lamps and to harness solar energy to power the streetlights. Energy efficiency however not only has to consider illumination brightness and power consumption but also optical safety appropriate for motorists roadways) and pedestrians (parks).
High-Pressure Gas Discharge (HPGD) lamps, utilizing mixed gases as their medium, are now economically feasible and can provide the required brightness for operation and safety. The lumen efficiency of the new HPGD lamp can reach an amazing 97.43 lumens per watt (Lm/W) with high color rendition index (CRI). (Tests are by the Taiwan Research and Testing Center, the most authoritative non-profit organization for streetlight testing and certification in Taiwan).
Considering the vaunted long lifespan and low power consumption of LED lamps for various lighting applications, much research is being done to use LED lamps for streetlights. However, similar to the incandescent lamp, energy conversion of the LED lamp is 15% light and 85% heat. For high light intensities required for street lighting, heat dissipation poses a problem which may affect the LED lifespan. With a luminous efficiency of less than 60 Lm/W, present LED lamps cannot adequately illuminate a wide road surface from a tall post.
These are all excellent alternatives to mercury and sodium lamps, which are still widely used for street lamps, which a have a low CRI and luminous efficiencies, use more energy to run, and pose an environmental threat during their disposal.
LED Streetlights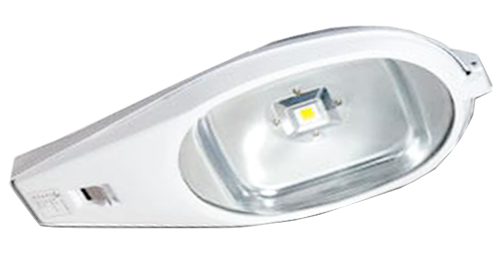 10W-60W LED Solar Streetlights (12V/24V)
Lumens Efficiency ≥ 100lm/W
Economic Lifespan up to 50, 000 hours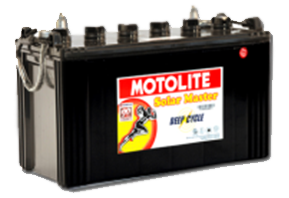 Solarmaster Deep Cycle Batteries
SM40 / SM70 / SM100 / SM120 / SM200